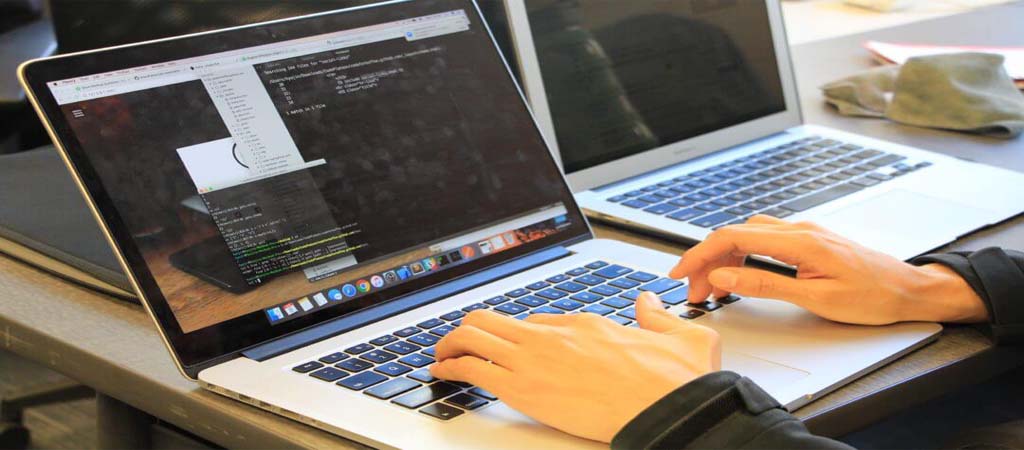 Activity Based Cost Assignment Help
For the activity-based accounting assignment, it is necessary to know the activity-based costing. It can be defined as a process of accounting that is used to classify the activities an organization is performing. It identifies a relationship between activities, products and cost. For the effectively optimal activity-based accounting assignment, you can count on us.
Essentials of Activity Based Costing Practice
The cost of the product should be known while writing an activity-based accounting assignment. We define it as the total cost incurred in all the activities in manufacturing resources and supplying to the customer.
No direct cost to the goods and services.
Activities are performed for services or products.
Activity-based costing identifies prices for goods by recording and depicting expenses for activities. The product charged on the basis of its utilization in activities.
Primarily activity-based costing is all about assigning costs that represent physical business dynamics.
Offers means of allocating the charges of indirect provision to business processes, activities, consumers, and goods.
For the provision of a wide spectrum of supporting activities and for the physical making of units, many organizational capitals are needed.
Activity-Based Costing System's Benefits
As stated by our experts in this field, activity-based costing is particularly important to companies that provide custom-made products and services. Further, they say that the customized production sphere entails the allocation of actual indirect costs to the product by activity-based costing to identify its actual cost. They also conclude some benefits of activity-based cost accounting.
Activity-based costing gives the accuracy and consistency of product prices. It emphasizes on the sources and outcomes and its connection with the costs and the activities relating to the production of goods.
Concludes whether the sale price of various products is fair and accurate through activity-based costing because of overheads distributed in accordance with the related cost drivers.
It is possible to identify and control fixed and variable overheads through monitoring and regulating activities. As the relation between activities and cost is directed by activity-based costing, hence it delivers chances to control the overhead cost.
This method offers enough information used to make decisions about the profitability of different lines of products.
The reasonable overhead division covers a significant portion of the overall cost portion.
Activity-Based Costing System: Plot and Execution
For an effective activity-based costing assignment, it requires learning that how the system is shaping and how organizations can successfully carry out the system. Don't you worry about it, because our activity-based costing assignment specialists will help to know each process from the implementation to the execution?
Step 1 Identify the cost object in terms of accounting (such as A, B, C).
Step 2 Determine the direct cost (for example direct labor, direct material, and direct materials)
Step 3 Generate the cost division figures to be used for overhead costs (such as of units,..of setups, etc.)
Step 4 Define overhead price associated with the bases selected.
Step 5 Estimate each unit's rate.
Step 6 Calculate the overhead expenses of product distribution.
Step 7 Number cost utilized in goods
Areas of Operation
Our Mentors will direct you to the areas where engineering methodology under activity-based systems should be practice.
Big overhead rates
Range of products
Miscellany of customers
Diversity of Provision
Intense rivalry.
For a detailed knowledge above areas and for an optimal and effective activity-based accounting assignment, speak the buzz out to our experts for any queries regarding accounting assignment help.
Describing Activity Cost Drive
The activity drivers identify the connection between the costing of products and activities like customers, goods etc. An activity driver is selected based on particular trading off method between the measurement of cost and precision. For the detailed explanation on this topic, opt our activity-based accounting assignment help.
Activity-Based Costing System: Activities implicit
As indicated by our specialists, there are various types of activities that businesses should perform when executing the activity-based costing system.
Unit-level activities include costs associated with direct labor, machine reparation and direct supplies.
Group level activities: These include expenses recorded each time a batch of units is generated.
Product-lining activities: These comprise of technical modifications made to the progressive assembly, alterations in product designing and storage expenses for every product lining.
Provision support activities: These are expenditures associated with activities of supervisory nature such as plant protection, devaluation of building, property taxes, outdoor landscapes and reparations, accounting insurance and wages of laborers.
Activities

Drivers

Unit Level

Purchase and utilize stuff for containers

Purchase stuff and utilize it for baby care products

Number of Containers

Number of products

Group level

Types of machinery functioned system

Types of machinery functioned computer system

Number of groups of containers

Number of groups of B. Product

Product Level

Build and shape molds

Machines are manually controlled

Computers are manually controlled

Required molds

Type of products (containers)

Type of products (Byproducts)

Consumer products

Prefer customer reviews

Availability of warehouse for customers

Number of discussing sessions

Number of cubic feet

Provision Level

Direct labors

Wages of the staff
Activity-Based Costing System: Daring Challenges
Our activity-based cost accounting mentors now let know the difficulties and dares a company may encounter when executing the activity-based costing method.
Early plans for executing an activity-based costing system shall be accepted by the higher administration.
Different functional expertise engineers will take care of the project and execution of an activity-based costing system. In general, the batch comprises of officials of IT, accounting, Engineering and production faculties.
The management responsible for activity-based costing services has to be appointed to avoid waste of time period and supplies.
Activity-based costing software to execute and start off management of the system is chosen by expertise.
When You Need Activity Based Costing?
Our activity-based accounting assignment writers identify a few points where the activity-based costing system should be implied.
A small proportion of total expenses has been accounted for by direct labor.
Problematic to explain the net profit ratio of product-lining.
Reduction in profitability but the increment in sales.
Reports regarding the expenses of products are not led by line management.
Cost reports are not used by the marketing team to decide on expenditures.
Contenders do not sell those products that have recorded high profitability.
Activities Based Costing: Restrictions
The specialist activity-based accounting assignment have pointed out some of the activity-based costing drawbacks that the firms address.
Total number of activities that affect the cost is hard to recognize
An appropriate cost drive is difficult to choose
Hard to calculate costs based on activities.
Ineligible to small production issues.
You need to provide theoretical details along with approximations whenever you are writing an activity-based accounting assignment. For this, our expert assignment will guide you in the best way.
Do Activity Based Accounting Assignment Writing through Uxbridge Writers
Here at Uxbridge Writers will provide you a quality solution to your activity-based accounting assignment with other online services too. We have well educated specialized mentors to help you whether it's an activity-based case study, essay, thesis, report, literature review, presentations, end of year projects either of graduate, undergraduate, or postgraduate level. We ensure you for highly quality plagiarism-free assignment to notch up a big score within the deadline period. So, don't waste your time to be quick to avail.